Service Providers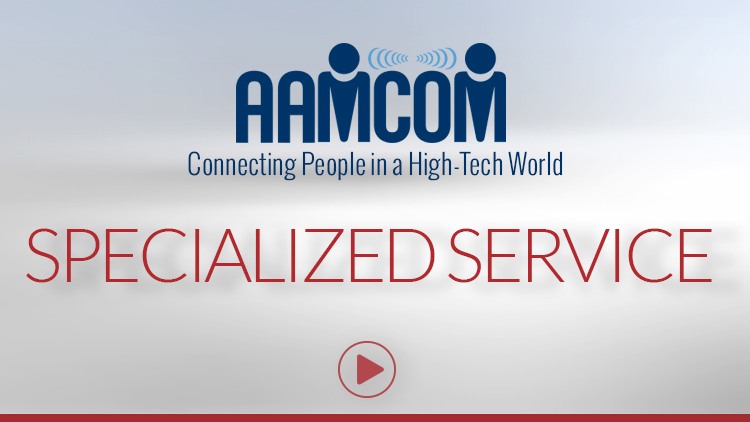 AAMCOM can partner with a range of service providers with 24/7/365 customer support via telephone, encrypted messaging, IVR, and email.
We will partner with you to select the right plan and to design a customized script listing detailed protocols to determine what happens each time we answer your call, 24 hours a day, seven days a week, 365 days a year.
Property Management
Allow AAMCOM to be your 24/7/365 receptionist. You'll never miss an important call or a new opportunity. At AAMCOM we partner with property management companies from handling their after-hours calls to logging and dispatching repair personnel.
E-Commerce
Set yourself apart from your competitors. Add AAMCOM to your staff to provide exceptional online customer care 24/7/365. Partnering with AAMCOM strengthens your presence by adding exceptional customer service to your product selection, shipping times, and return policies.
We provide:
Customer Support
Order Taking
AAMCOM partners with your e-commerce operation to:
Integrate with your e-shopping tools
Reduce shopping cart abandonment
Increase sales
Grow average order size
Encourage return purchases
Elevate customer satisfaction through remarkable customer care
Technology
Knowledgeable, informed support is needed by software companies and technical support providers as well as all other operations.
We can assist your team on implementation of:
IT Services Support
Help Desk
Technical Support
FINANCE / Insurance
BANKS | ACCOUNTING FIRMS | INSURANCE INDUSTRY
AAMCOM partners with you to educate and train our agents on basic financial terminology and rules so we are better able to speak your language. We will help you set up a tailor-made service plan that includes call handling protocols, offerings, and policies. Let us be an extension of your team.
Marketing / MEDIA
AAMCOM is skilled in helping you capture ROI on your marketing and media support.
LEGAL
Our agents are highly trained, bilingual, professional and discreet. We work with firms of all sizes - from a sole practitioner to large law groups and internal corporate legal teams.
Charitable Non-Profit
(i.e., Faith Based Organizations, etc.)
AAMCOM's specialists provide round the clock donation support, can give callers information, set appointments, take donations, and handle all calls, 24 hours a day, seven days a week, 365 days a year. Let us lessen the burden on your volunteer staff or act as an overflow solution to your current staff. No matter what the nature of your non-profit organization is, we are here to partner with you to help you achieve your goals.
Ask our Customer Care Specialists about special pricing available for Charitable Non-Profits